BrithneyLee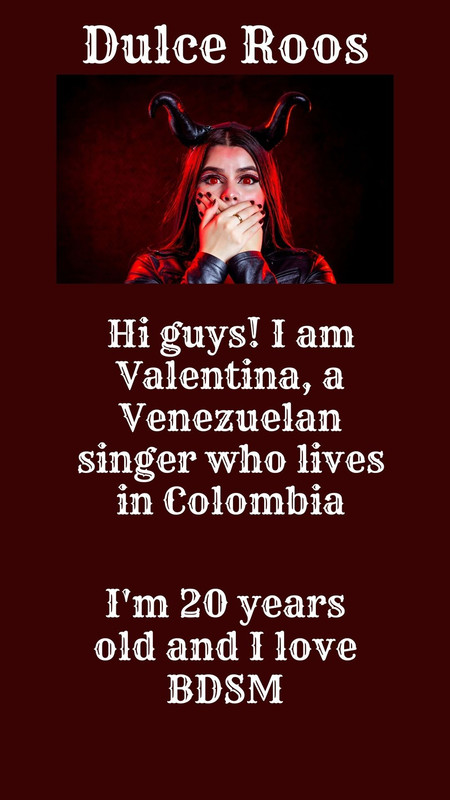 Hello welcome to my pefil, I am Valentina, a Venezuelan singer who lives in Colombia, I think she knows more countries of the world, I would like to meet new cultures and traditions, I like sports, see movies, read, I like to dance, in case I like to do things that you keep very active, with me you will find a very extrovert and tender girl, wanting to please your deepest wishes,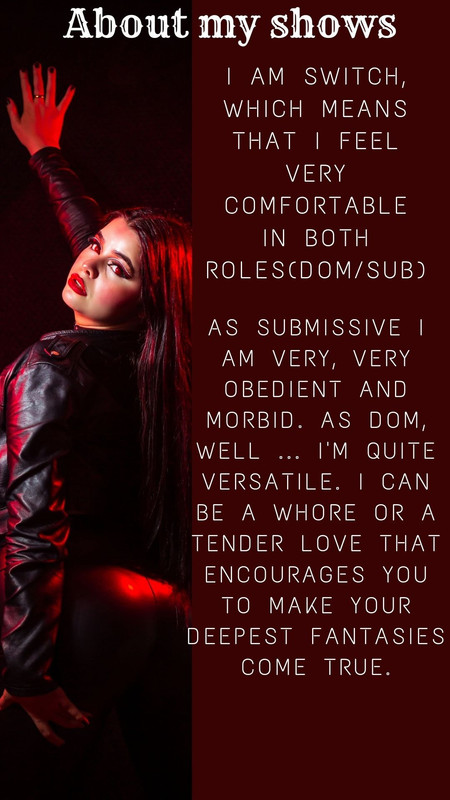 I can be a dominant bitch or a good and obedient girl who knows how to follow the instructions of a rough and dominant man who wants to have a good slave to please her most perverse desires, it depends on you what you do of me in your bed, my greatest pleasure It is when all your control is on me.
❌ Rules❌
No perforation and cuts in my skin
Without hurry (if you want a show with me you have to know that I take my time to heat me and enjoy you)
I fuck only with toys or vibrators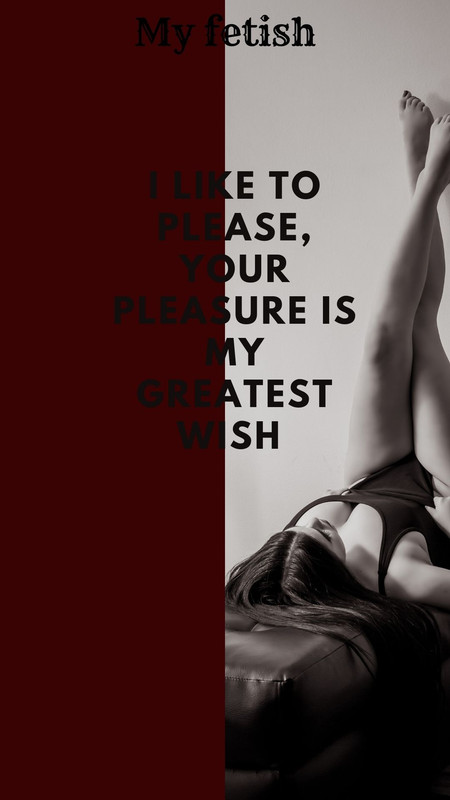 Let's fly our imagination, I want to comlace your darkest wishes
I have many fantasies with having sex in prohibited places, outdoors or where it can be easily discovered, I enjoy that they fuck me while I am on the phone attending to a call that can get into trouble, I imagine sleeping deeply in my bed without knowing that there are A spy inside my room who approaches me, caresses my feet, my legs, my ass, my pussy, my waist and my tits, caress my face and cover my mouth and then make me his own with all his strength.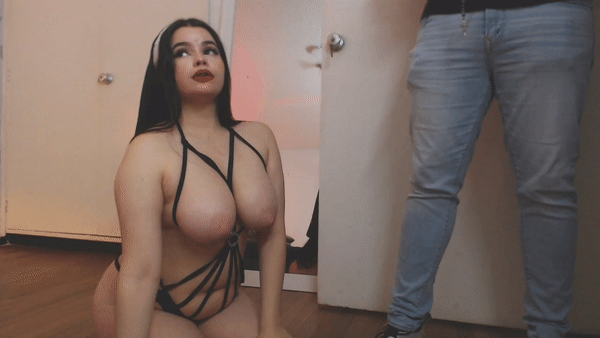 You will find a great variety of things in my show, it depends on you Lop that you want to do, my English is not very good, but I make my greatest effort so that we both are satisfied, and so you leave me a good review at the end of the show, do not forget to contact you With me before calling me,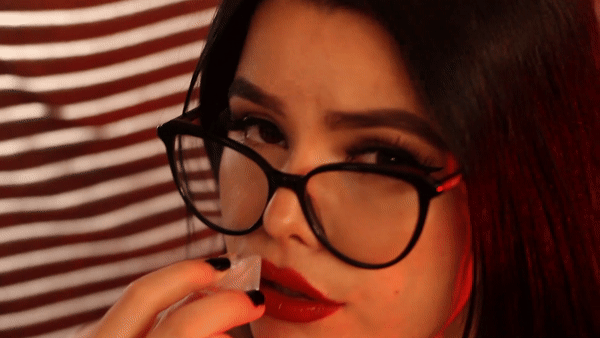 Within my basic shows:
❤️ Blowjob
❤️ Deepthroat
❤️ Striptis
❤️twerk
❤️ Feet
❤️ JOI
❤️ CEI
❤️ Domination
❤️ SPH
❤️Sissy
❤️ Anal
❤️ Dirty tallk
❤️ Song show
❤️ Movie night
❤️ Let's play videos together
❤️ Change hairstyle
❤️ Show of oil
❤️ Plug anal
❤️ice show
Inside my rough shows:
❤️ Anal dirty ($20 Additional to the show)
❤️ ATM dirty ($15 Additional to the show)
❤️ATM ($10 Additional to the show)
❤️ Golden rain ($10 Additional to the show)
❤️ Vomit ($20 Additional to the show)
❤️ Whipped cream
❤️ Punishes my tits ($10 Additional to the show)
❤️ Whipping
❤️ Hot wax ($10 Additional to the show)
❤️ Shower show ($30 Additional to the show)
❤️ Destroy my saliva makeup ($20 Additional to the show)
❤️ Deepthroat dirty
❤️ BONDAGE
I will do the dirty shows once you make a prepayment, for as long as you want, and the extra per show.????
❤️ Sexting sessions ❤️
❤️ Photos personality❤️
❤️ Videos personality❤️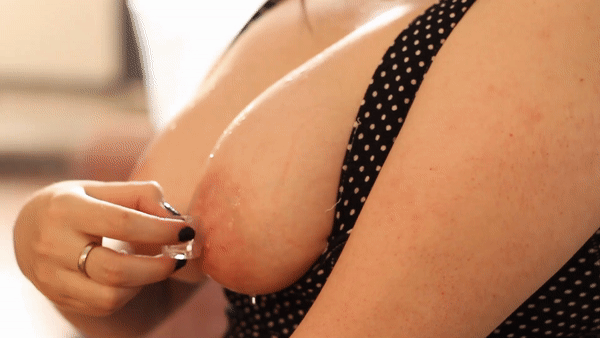 I have good generation teams to offer you good quality in the show.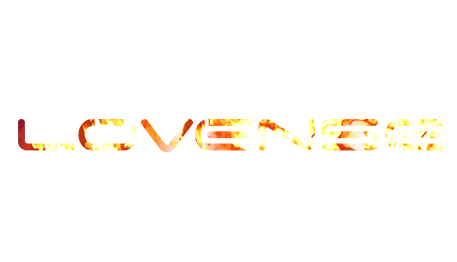 My desire list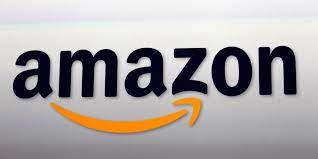 All the best Skype cam models in one place
Choose your favorite from more than 847 online cam models on Skype right now!