SharonLeeh
ㅤㅤㅤㅤ

ㅤㅤㅤㅤㅤㅤㅤ
ㅤㅤㅤㅤㅤㅤㅤ
ㅤㅤㅤㅤㅤㅤㅤㅤㅤㅤㅤㅤㅤㅤWelcome to my world!
ㅤㅤㅤㅤㅤㅤㅤ
I am Sharon, a tender girl who overflows in sensuality ... With me you will not find the common, with me you will find an entire experience, from greeting until we cum together.
In my show you can find:
⭐ Dance Striptease , tease,erotic touches
⭐ I love Roleplays
⭐ Anal show
⭐ Double penetration show
⭐ Fetiches of any kind!
⭐ Different outfit stockings, heels, sexy lingerie, dresses, pantyhose
⭐ Girlfriend, wiffie experience
⭐ Sexting
⭐ I could be your dom or sub
⭐ JOI (Jerk Off Instructions), Edging
ㅤㅤㅤㅤㅤㅤㅤ
ㅤㅤㅤ I like exotic experiences, things that in my common life have not lived, bring to the limit my senses and discover how far I can get.
ㅤㅤㅤㅤ
ㅤㅤㅤㅤㅤI dislike that they insist on wanting to belittle my work, I dislike that they are rude with my users, with me and with womenㅤㅤ
ㅤㅤㅤㅤㅤㅤㅤ
ㅤㅤㅤㅤㅤㅤㅤ
ㅤㅤㅤㅤ

ㅤㅤㅤㅤㅤㅤㅤ
ㅤㅤㅤㅤㅤㅤㅤ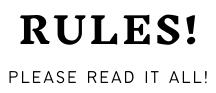 ▶️NO REFUNDS IF CALL WAS STOP BY YOU OR TECHNICAL PROBLEMS BY YOUR SIDE. (ONE CALL= ONE SHOW)
▶️NO REFUNDS IF YOU DON'T SHOW UP ON TIME OR DONT PICK UP CALL FOR BOOKED AND PAID SESSION
▶️FORBIDDEN TAKE A PHOTOS AND RECORDS MUY SHOW (IF I NOTICE I WILL STOP SHOW AND BAN YOU)
▶️I DONT GO NAKED STRAIGHT AWAY. (BUT POSSIBLE FOR BIGGER PRICE)
▶️IF YOU PAID FOR A SHOW, YOU AUTOMATICILLY ACCEP ALL RULES ABOVE, IF YOU DONT READ THEM NOT MUY FAULT :)
I DON'T DO PERSONAL MEETINGS!! DON'T INSIST!
I do not use Amazon,Cash App !!!! NOT ASK ME !!!! (you will be blocked immediately)
****Sign up on skype with me at the best price
****Subscribe to Myonly.chat Where will I have exclusive content for you
**# Find the sexiest models on our free channel
All the best Skype cam models in one place
Choose your favorite from more than 847 online cam models on Skype right now!