Black Hera
Sedductive and addictive , your most beloved secret
RULES : I'M NEVER SUBMISSIVE ! NO PAYPAL NO AMAZON ! NO ROLLING OVER THE MINUTES ! IF YOU DON'T HAVE A CAM , IT WILL BE EXTRA $ ( I don't need your microphone on , and I don't need to see your face, just a part of your body - maybe your cock - so I can feel comfortable with you and create a lovely experience)
** ✨ Follow me on twitter for daily updates about me ! @@blkhera_femdom
---


*
❤️❤️❤️ you can call me Hera.
I am a professional real time dominatrix - I am a sensual desire and a bittersweet nightmare. I am not the usual domme , my feminity, grace and elegance will make you relapse over and over again thinking of me, I love to play with your mind and soul, before I get you to be mine.I can be dominant and bratty ,ruthless and demanding, or you can chose exotic,smooth and flavoured. I do classic vanilla cam sessions, but that is for real men with big pockets ready to spend on me, so it will be extra on the price
❤️❤️I am using 4K Logi cam,my internet connection is faster than a Ferrari (ULTRA HD 2680p - 25 mbps/upload) ambiental with studio lights, so that the experience would be as desired. I am an INDEPENDENT cam model working from home, sometimes I am out relaxing but, that is no issue. You can message me and be sure that I will answear asap.


*
✨✨!!!!!! ADD ME ONLY TROUGH THE SITE IF YOU DON T WANT TO GET SCAMMED !!!✨✨
❤️❤️ live:.cid.98c47caca3ffca6d ( skype id - copy and paste)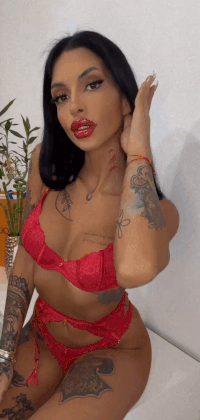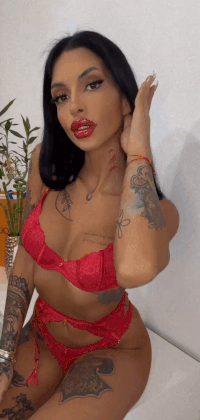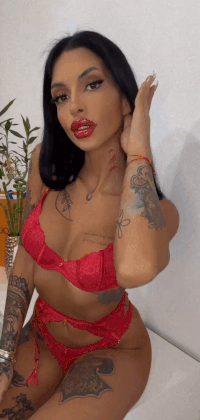 Femdom hypnotic mistress
❤️❤️❤️ Call me Da ddy
✨ I love to create an alternative universe between me and my subs , where you can explore your fetishes and deepest desires , without the pressure from the outside world. If your heart feels burning for TABOO , you came to the right place : I will keep your secret and entice your sexuality.
✨Humiliation / Ignoring / Bratty / Ruthless / Sensual
✨SISSY / sissy training / Gay-bi / Ruined Orgasm
✨ FinDom / HumanATM / slow draining / teamviewer /blackmail (fantasy)
✨ roleplays ( - no limits $$$)
✨dehumanization
✨Smoking
✨Tease and denial / edging / ruined orgasm / POT / countdown
✨CEI / JOI / SPH / CBT
✨Chastity
✨HOMEWRECKER
✨gooning & int0x
✨counselling sessions
✨twitter expose / trance
✨FEET
✨Paddle ( strap on)
✨LONG TERM MISTRESS/✨Daily tasks and commands
❤️❤️❤️❤️❤️❤️❤️❤️❤️❤️❤️❤️I cater 99% of all fetishes so just ask
❤️❤️❤️ Camshows specials
✨Outfit request is extra 15$ (follow my socials , you can choose my outfits)
✨ Special requests and demands adds +1$ per minute
✨ Girlfriend experience
✨ Twerking , dancing , stripping
✨ Teasing and edging
✨ Advice and counselling sessions
✨ Voice calls and sexting
✨ Super spicy sexy shows
❤️❤️❤️ About me :
If I had to describe myself I would say : classy, sociable and very out-going. I love to create bondings and develop unique moments and experiences. I adore to romanticize every aspect of my life and my main desire in life is to live the moment like is the last one.
I am a full-time law student working from the intimacy of my home. I love to dress up in lingerie , stockings and high-heels. My dressing is 80% full of outfits ready to make any man weak for me , treat me like a doll and I will leave my sweet taste on the tip of your tongue. If you are curious of my oufits , you can follow me on my socials ( daily updates) and you can let your mind be mesmerized of my perfect petit body.
Sometimes I migh be out at a restaurant enjoying a brunch , at the gym working on my body or maybe even in the mall shopping for new lingerie, but I love to take pictures and talk to my costumers wherever I am, so do not be shy to message me. We can have a lovely time together.
All the best Skype cam models in one place
Choose your favorite from more than 847 online cam models on Skype right now!